Specialist Life Sciences recruitment partner offering a holistic talent acquisition solution across the Middle East and Africa
Unparalleled MEA network and market knowledge
Dedicated to hiring within 3 core industries
Medical Devices, Diagnostics and Pharmaceuticals
Experts in hiring across CEEMEA region
With offices in Poland and UAE
We are a
multilingual team
We speak: English, Swedish, French, Russian and Polish
A brand built around core business values
Loyalty, perseverance, respect, passion and fair-mindedness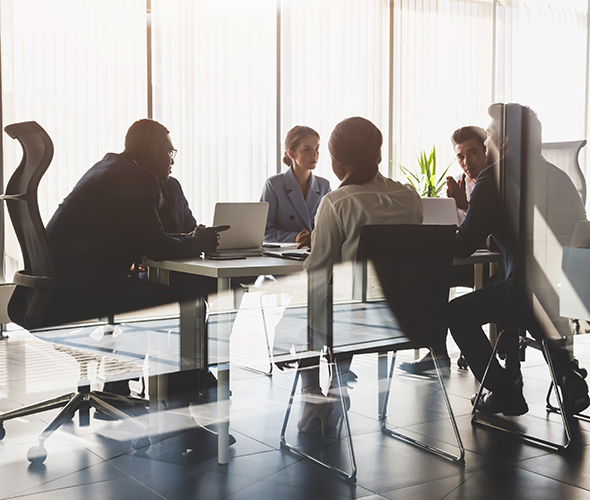 DNA is a flagship recruitment business partner entirely dedicated to servicing the Life Sciences industry across the Middle East & Africa region.
We have spent every single day of the last decade striving to understand the sector, to connect with its people, and most importantly to appreciate and define the diversity that exists across each and every regional market.
In 2019, to enhance our capability and reach, we have launched our Central Eastern Europe hub in Poland.
As a market leader we take pride in two things: delivery and quality of service. Our experience has taught us that every client deserves a custom-designed solution to truly match their identity and company culture.
As your preferred recruitment partner we will find you the best person for the job.
Let our experience help you navigate the complexities of regional market access with its cultural, geopolitical and socioeconomic challenges.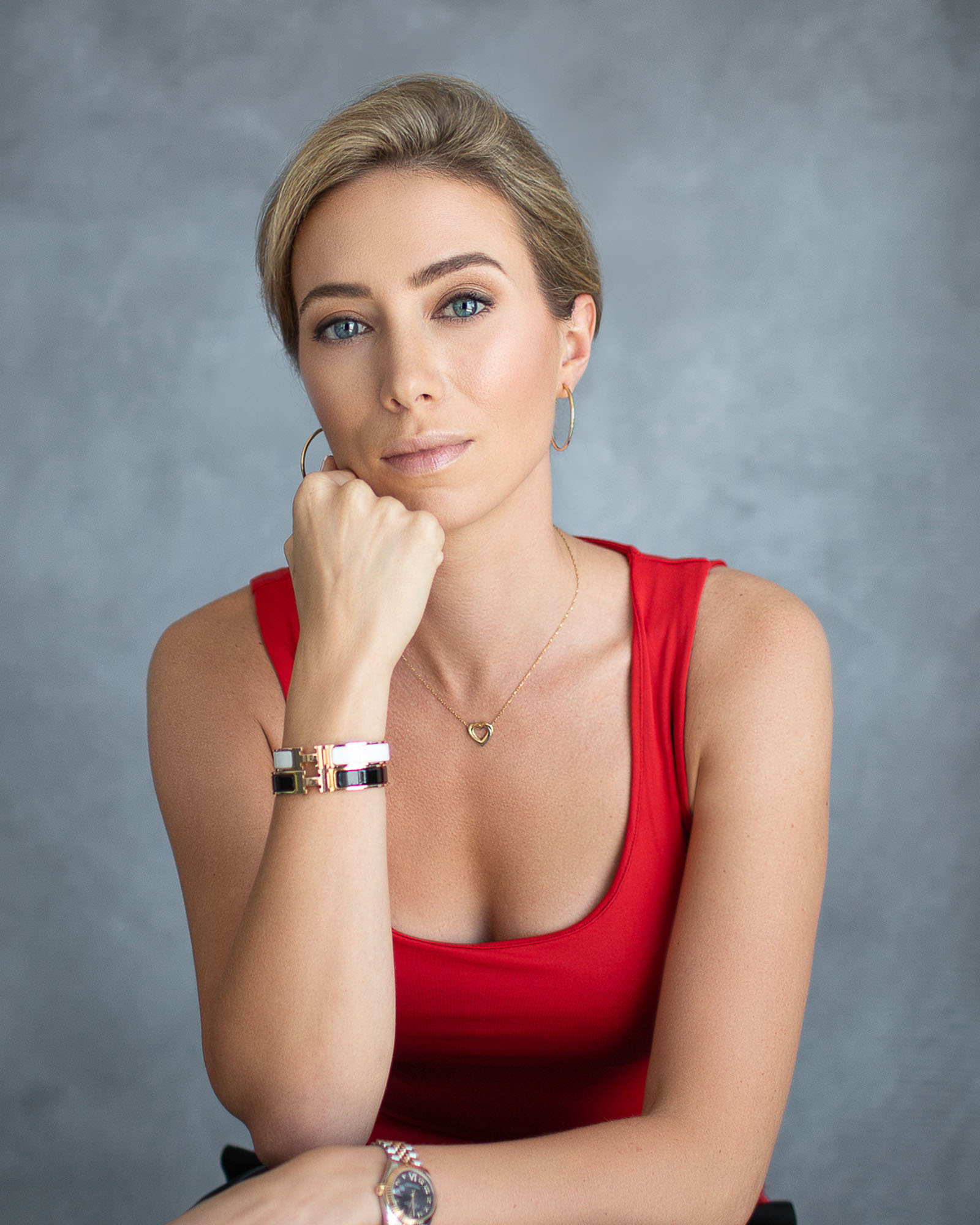 Sylvia Misiak
Partner
Sylvia is co-founder and managing partner at DNA.
A trained architect, she discovered her true calling in empowering people to unlock their potential and build their dream career.
A good listener with attention to detail and an eye for talent, she manages DNA's strategic accounts and handles senior executive search assignments.
She has gained the respect and trust of key healthcare industry leaders by consistently demonstrating a feel for the sector and combining a straightforward personality with exemplary service delivery.
Sylvia is most passionate about celebrating and endorsing diversity in a corporate context. In a region not yet known for equality in its hiring practices, she provides a voice for those who face gender, nationality, religious, educational or age discrimination.
She gets her energy from HIIT workouts, salsa and running after her two young kids.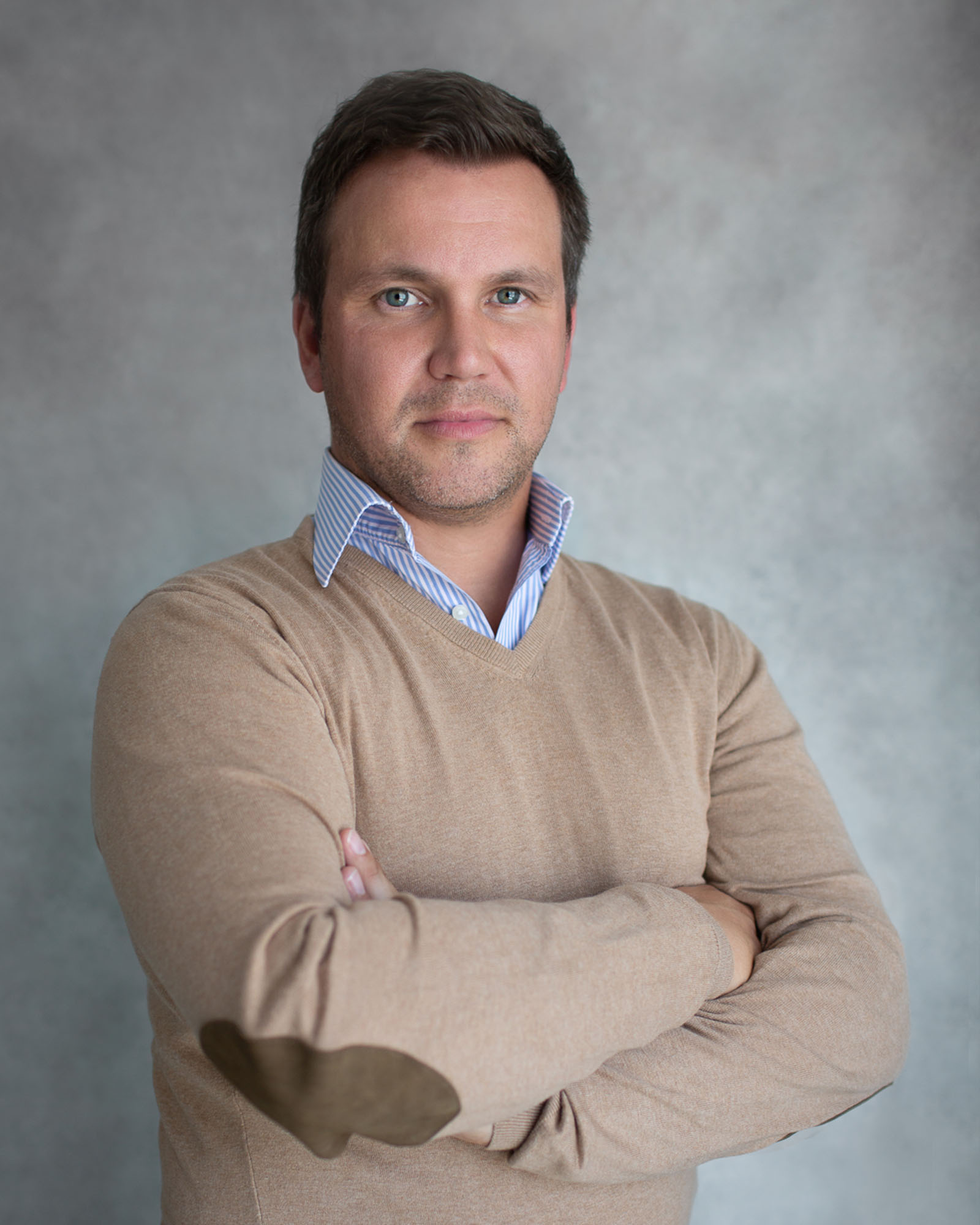 Daniel Westerholm
Partner
Daniel has over 15 years' experience in the CEEMEA life sciences recruitment industry.
He oversees DNA's global service delivery platform and has an unparalleled candidate network across the Middle East & Africa.
Recognised and trusted by clients and jobseekers alike, he drives both himself and his industrious team for continuous improvement.
Daniel is the proud father of Noah and Maya, and is incredibly grateful for the experiences the Middle East has afforded him.
A good team is always greater than the sum of its parts. Our consultants are from different backgrounds and possess different skillsets. Yet they all share a commitment to high quality delivery and building long-lasting relationships based on mutual trust and respect.
What our past clients and candidates are saying...
"I have regular contact with DNA for nearly 2 decades and have always experienced a friendly, professional, timely and very knowledgeable service from the whole DNA team. They have excellent contacts through the Medtech industries as well as Healthcare institutions and where always able to provide a choice of excellent talents for all our needs of experienced and specialized vacancies in different levels"
Regional Managing Director at a Multinational Medical Technology company
"Having the right team is key element of any company's success, DNA have made recruitment efficient, accurate and hustle free.
With their team professionalism, swiftness, flexibility and friendly approach the hiring process was both successful and enjoyable. I strongly recommend working with them"
Regional Managing Director at a Multinational Medical Technology Company
"I have been working with DNA for the last four years and they are my first partner of choice in case of any strategic recruitments across Middle East region. I value their customer approach, which is to understand the recruitment need from a holistic perspective, including the knowledge and experience required but as well cultural fit that is very often instrumental for successful on-boarding. The other advantage of DNA, in the fast moving business world, is the speed and quality of their service with no compromise on any of them. I highly recommend if you look for a trusted, solid and result oriented partner."
Head of HR, Multinational Medical Devices company
"It's not just about what you did during the process of my recruitment but how you did it with so much kindness and respect. It felt as if we were a team and this really helped me present my very best every time.  
I have now spent three months with my present company and it has been challenging and rewarding. I have grown in areas where I'd always wanted to, and I am truly happy about this"
National Sales Manager at a Global Medical Devices Company hired through DNA in Abuja, Nigeria
"Over the years I have dealt with many Recruitment Agencies as both an Employer and as a Candidate.  DNA Recruitment has stood out head-and-shoulders above other agencies because I was recognised and treated as a person first and foremost, rather than just a job opportunity to be filled by my special skill set and experience."
Director at a Global Medical Devices company hired through DNA in Johannesburg, South Africa
"My experience as a client with Dominika and DNA could simply be described as one of the best and top best so far! Dominika stand out for me because she is super friendly and has magical ways to connect with others and keep them engaged and keen in sometimes lengthy recruitment processes"
Clinical Echocardiography Specialist at a global Medical Devices company hired through DNA in Dubai, UAE
"Thank you for the professional service experience. The service level I received stood head above all the other recruitment agencies I dealt with. I would highly recommend Dominika as a top agent to any person looking for a higher level of recruitment experience. Thank again for the great support you provided."
Business Unit Manager, Critical Care at a Global Medical Devices company hired through DNA in Johannesburg, South Africa
"Not every day I meet people who are that much caring and interested in what they are doing. I should admit also quick answers and full support throughout the process and something that is usually called "aftercare"."
Commercial Operations Manager at a Global Medical Devices company hired through DNA in Dubai, UAE
"My experience with DNA team was amazing, professional team who knows the process in detail and how to support their candidates."
Regional Key Account Manager at a Global Medical Devices company hired through DNA in Riyadh, KSA
"In my professional experience so far I've not seen any recruiting company to value the candidates as I've felt with DNA Recruitment. I can confidently say that DNA Recruitment knows how important it is for a candidate who's looking for a better or a new opportunity and makes sure they are with you throughout the hurdles."
Financial Controller at a Global Medical Devices company hired through DNA in Dubai, UAE
"It is very reassuring when contact is made exactly when expected, and all the process issues are either anticipated or responded quickly. The communication from Karolina was always respectful and genuinely friendly. At all times I was confident of complete transparency. The words: expertise, professionalism, transparency and friendliness characterize my experience with DNA. For these reasons I provide a strong recommendation and look forward to future collaboration."
Product Specialist at a Global Medical Device company hired through DNA in Jeddah, KSA
"I have dealt with numerous agencies in the past and did not have great experiences...DNA restored my faith in agencies! I would always happily recommend DNA to anyone pursuing their ideal career as I am confident that they will experience a smooth and supportive journey!"
Regional Product Manager at a Global Medical Devices company hired through DNA in Dubai, UAE
"I really would like to express my deep thanks to Barbara and DNA, as one of the most professional agencies I have dealt with. They were very precise and committed. DNA is one of the very credible company you will deal with."
Country GM at a Global Medical Devices company hired through DNA in Riyadh, KSA